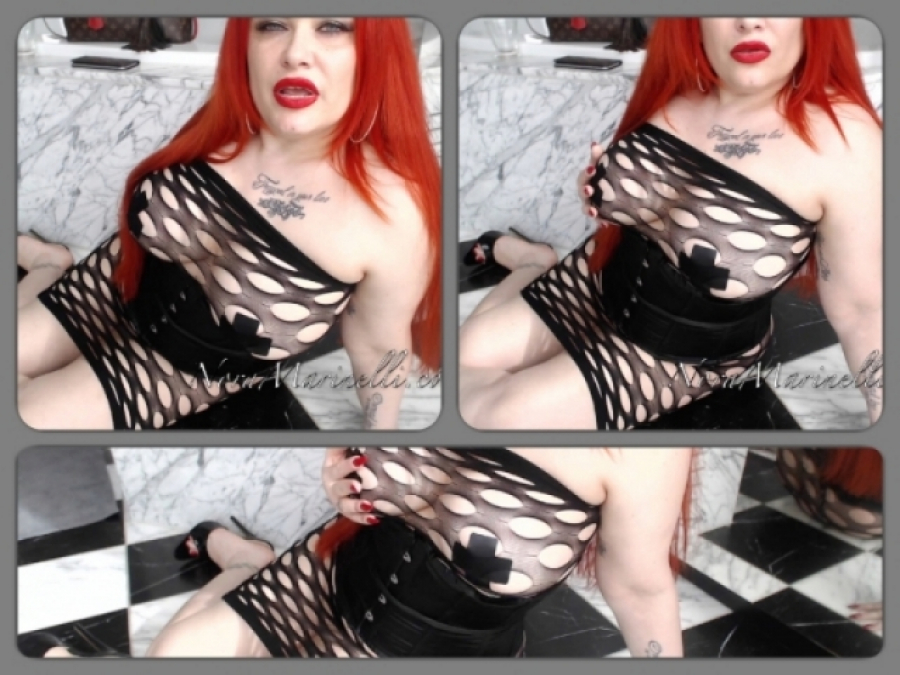 Mistress-Nora-Marinelli
4:58 Min.
NUR 1799 Coins √
Jetzt freischalten
Don't crow to soon, you repulsive wimp. Losersex has its pitfalls! You're most certainly not allowed to fuck into a warm, juicy pussy! Dream on, minidick! I have thought of something very special for you: You will be a melon, carve a hole into it, then write "loserbroad" onto it and then fuck that melon hole hard…you will do so until you unload your filthy cum into it!
That alone wouldn't be fun for me though! After you've finished, you will be a good boy and eat up the whole disgusting melon. Got that, loser brain? As proof that you have followed my appropriate tasks you will send me a picture or even better: a video of you performing your "losersex"! 
Have fun and go, make me laugh! This is your only right to exist, your birthright, if you will, your one true destiny. Other than that you're completely useless. I want something to laugh, so go on and perform the slave duty I have commanded unto you! Don't forget to submit pictures or videos of you doing the deed for my amusement.
Hinterlasse jetzt einen Kommentar und erhalte 30 Coins